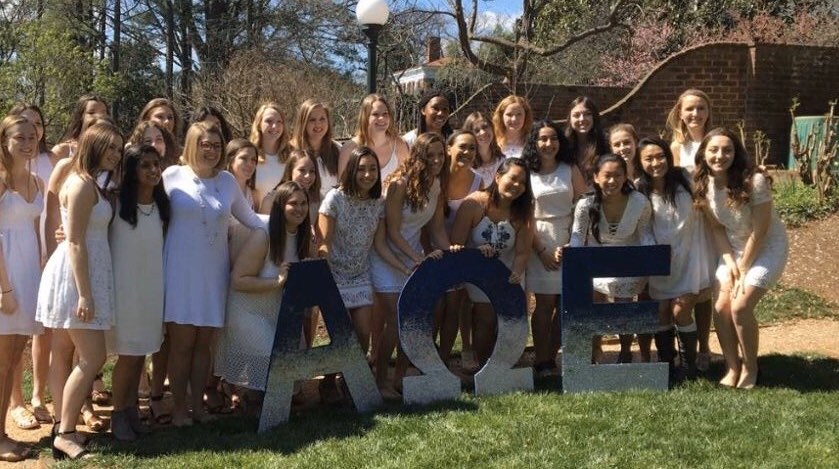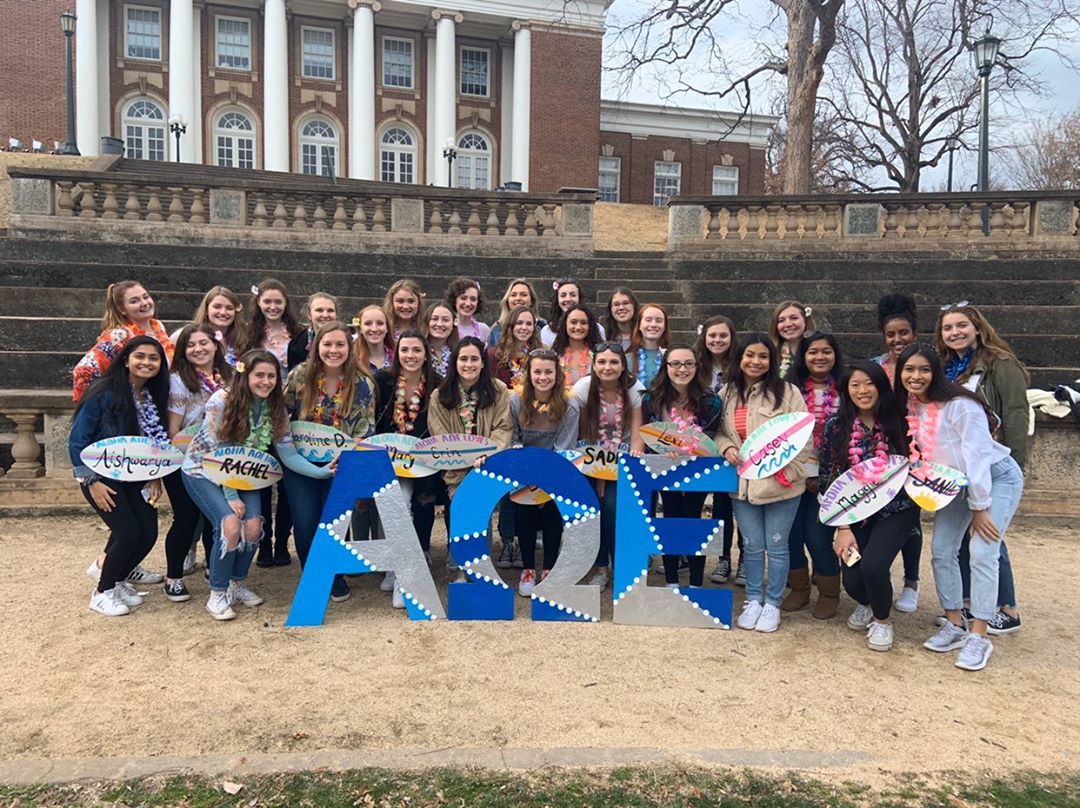 Welcome to Alpha Omega Epsilon
Alpha Omega Epsilon is a professional and social sorority composed of female engineering and technical science students and alumnae from across the globe. Founded on November 13, 1983, the sorority promotes ideals and objectives which further the advancement of female engineers and technical scientists and builds a foundation for lifelong bonds of sisterhood.
We encourage our members to promote integrity, character, honesty, and self-confidence while promoting unity, friendship, and professionalism. We expect all of our members to treat others with dignity and respect.
Alpha Omega Epsilon prohibits discrimination against and harassment of any member or potential new member because of race, color, national or ethnic origin, age, religion, disability, sexual orientation, gender identity and expression, veteran status or any other characteristic protected under federal or applicable state law.
Friendship
We value friendship by being loyal to each other — developing a life-long commitment to our sisters and Alpha Omega Epsilon. With shared academic and social experiences and emphasis on scholarship, our family is encouraging, supportive and understanding — ensuring the success of our sorority and discipline.
Leadership
We value leadership by providing influential programming opportunities where integrity, character and self-confidence can flourish. Knowledge, education, communication, high scholastic standards, enriched experiences and relationships/networking are essential to our achievements.
Professionalism
We value professionalism by treating others with respect, honesty and dignity. We accept the responsibilities, privileges and traditions of the Alpha Omega Epsilon membership, and volunteer a lifetime of passion and vitality to future generations of women as engineers and technical scientists.
The Board of Directors is looking for your help in updating our membership records. In the past 40 years this sorority has welcomed over 12,000 members. Unfortunately we have lost account for some along the way. If you have updated information for yourself, another sister, or a sister who has passed away please let us know by completing this form.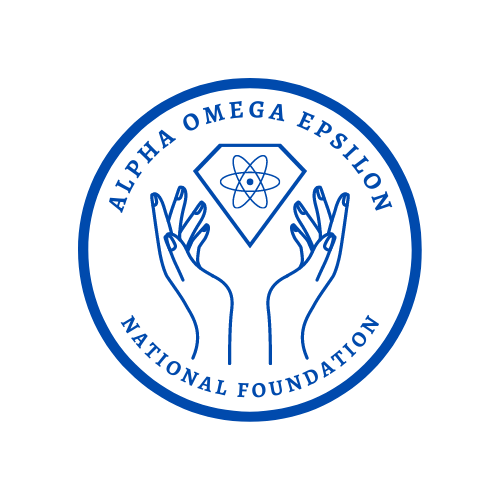 The Foundation
The AΩE Foundation is a non-profit organization, which invests in women's future in the fields of engineering and technical science by supporting academic achievement including student scholarships, offering volunteer and leadership opportunities within the Foundation, and award organizational grants to qualified programs including professional and leadership development.